Closed: Senior Digital Product Designer (NYC)
This position has been filledWe're looking for a designer to join our team to understand user needs, prototype ideas and release a high-quality digital products. Our team has been working closely with some amazing clients and the line up in the future looks amazing.
Made by Many's New York team is looking for a Senior Digital Product Designer to join our growing team and to create thoughtful digital products that have a lasting impact.
We're entering Made by Many's eighth year and are excited to keep growing our U.S. office here in New York City.
We need the right talent, and this is a awesome opportunity to work on a smart, multidisciplinary team tackling interesting problems.
Who You Are
You love making things that launch and make people's lives better.You know how to drive a product forward from the ambiguous idea phase, to validating findings through customer research and prototyping, through to full visual design and branding.You thrive in a collaborative environment—working uncomfortably close with coworkers, clients, freelancers, and external partners.You have at least 3–5 years of experience as a product designer, interaction designer, or service designer.You are adept at using a wide range of design tools from paper, to Keynote, to Sketch, to the Adobe Suite, to Marvel and InVision. In your downtime you love seeking out, and trying to new tools.Our New York studio is on Greene Street in SoHo where you'll get to work with a lovely, talented bunch of makers and thinkers who are passionate about making great products. And a German Kleine Spitz, aptly named Kleine.


What You'll Do
As a designer at Made by Many you'll have the opportunity to work across a large range of industries solving problems and designing for all types of people. More specifically...Creating experiences for web, mobile, tablet, connected devices, and TV.Prototyping ideas quickly using pen and paper and digital tools.
Understanding users core needs by talking with and observing people, desk research, and prototype testing.
Make sense of business objectives and customer needs and know how to balance the two.
Help to drive forward products that satisfy these objectives and needs.
Articulate your thinking to colleagues, clients, users, and the wider design industry.
Collaborate with developers and strategists to turn your designs into working products and iterating with a live product.
Craft beautiful presentations that articulate what we do.Work in a highly Agile and Scrum teams.
Represent Made by Many at conferences and events.
Where We've Made a Difference

We conceived, designed and released a classical music service on iOS, Android, and desktop for Universal Music to help them leverage their vast library.We've helped evolve online education with TED-prize winner Sugata Mitra's School in the Cloud and Microsoft's Skype in the Classroom.We've worked up with large media companies like BBC and ITV to help revolutionize their approach to content and revenue models.
We worked with TechCrunch Disrupt winner Alfred to design and build the technology that powers their in-home concierge service, allowing them to scale their customer base and expand into new cities.
We created a connected ball to help kids learn the principles of programming through play (Hackaball), which we successfully funded via Kickstarter.
We encourage exploring new frontiers through side projects—check out what we are up to here.
How to Apply
All applicants must apply via RecruiterboxNo personal emails, please.No recruiters, please.
Further Reading
Leslie Bradshaw
Things are heating up in our New York office with a panoply of exciting product projects for blue chip brands and startups alike. Join us, we'd love to hav...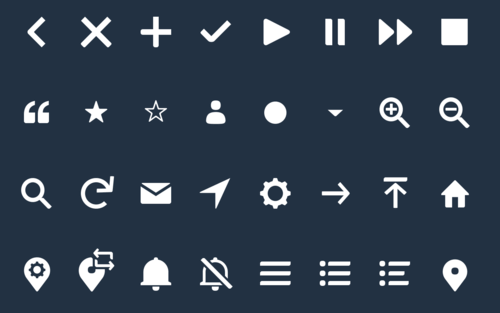 Adam Morris
Over the years, I've been challenged with designing several icon sets for totally new and established brands. Whenever I start concepting and designing a n...
All stories